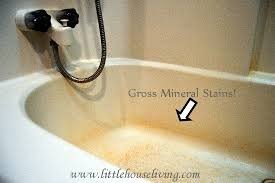 Magic Eraser
The Magic Eraser sponge is made from Melamine foam Originally developed by BASF as a soundproofing and insulator for pipes ductwork etc
It was discovered that melamine foam was an effective abrasive cleaner, works sorta like an pencil eraser, getting into tiny grooves and pits in the object being cleaned
Rubbing with a slightly moistened foam,
may remove otherwise "uncleanable" external markings from surfaces. For example, it can remove ,
scuff marks
,
magic marker
and
grease
from painted walls, wood finishings, plastic-adhering paints from treated wooden tables, adhesive residue, and grime from
hub caps
. If the surface being cleaned is not sufficiently hard, it may be finely scratched by the melamine material. The foam wears away leaving behind a slight residue which can be rinsed off.
My Favorite Uses For Magic Erasers Top Five
remove nail polish drops even red
clean textured plastic
clean oven shelves & the grates on the grill
remove marks on walls
Always buy more because they go fast
No cleaning products required
Magic sponge cleaning services provided in here to your satisfaction
Doral FL
|
Miami Beach
|
Coconut Grove
|
Midtown Miami
|
Coral Gables